Move over Coolsculpting®; there is a superior fat reduction procedure in Houston. Vanquish ME is FDA-approved to contour the body through natural-appearing fat elimination and skin tightening. Vanquish produces improvement more quickly than any other non-invasive procedure. One study showed that Vanquish reduced 59% of the fat in the treated area vs. only 20-22% reduction with Coolsculpting®. Vanquish ME is affordable. Ounce per ounce, it costs less to remove fat using Vanquish than any other device.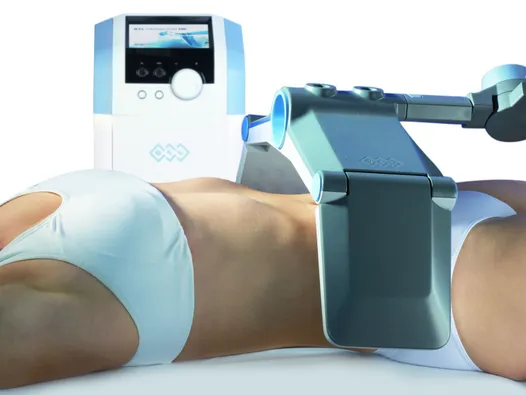 Vanquish ME utilizes radiofrequency energy heats up the fat cells, which are absorbed by the body, never to be seen again. The heat also causes collagen fibers to shorten and tighten the skin. Vanquish ME can treat the whole abdomen from flank to flank.
Vanquish ME targets and evenly heats the fat layer over a broad expanse, which reliably results in a uniform, smooth appearing reduction in fat. In contrast, Coolsculpting® cools a small area that can create a depression next to the untreated skin.
Hydration is very important before and after treatment with Vanquish. Depending on body size, we recommend that our patients drink 6 to 8 eight-ounce glasses of water the day before, the day of treatment, and the day after. For you metric-types, that's 1.5-2 liters of water daily for three days. Due to their diuretic effects, beverages containing alcohol or caffeine should be avoided during these three days. Hydration enhances the ability of the equipment to target the fat layer and facilitates the removal of fat by the body.
The percentage of water in the body should be greater than 45%. If your water percentage is less than 45%, we would postpone your treatment for a week and ask you to drink one to two glasses of water a day in addition to your usual fluid intake.

Most patients report that treatment with Vanquish ME is comfortable and quite relaxing. The 45-minute procedure is performed once weekly over a 4 to 6 weeks span. There is no downtime, and honestly the experience could not be easier. If you have stubborn fat deposits and want to improve your appearance, Vanquish ME may be just what you are looking for. Call us and find out!
---
Before and after pictures of actual patients.

(Results may vary from patient to patient)
3D Scan of actual patients at The Skin Renewal Center

(Results may vary from patient to patient)